Entertaining Daytona Beach and Central Florida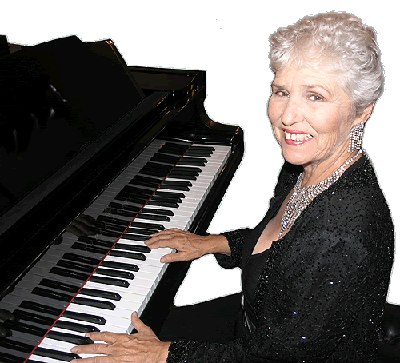 Professional
Entertaining Daytona Beach and Central Florida for over thirty years, Marsha does everything from turn-of-the-century ragtime and honky-tonk piano through boogie-woogie and the big band era, classic rock & roll, pop & country. Jazz is a specialty. Enjoy professional musical entertainment at your next event!
A Performance for Your Event
Marsha's large and diverse repertoire has allowed her to play many different entertainment venues -- from an Expo at the Ocean Center to Night Clubs, Piano Bars, Lounges and Restaurants to Military and Class Reunions, many private parties, anniversaries, weddings and dances, Fraternal and Vetrans Organizations, Country Clubs and various conventions in the Daytona Beach and Central Florida area .... and more.


Click for the MP3 Player
to listen to Marsha
while browsing this website!